drownings in Australia since 2005
of all pool drownings occurred in public pools
drowning deaths worldwide every year estimated by the World Health Organisation
Poseidon is the world's leading computer vision drowning detection technology for public and commercial pools.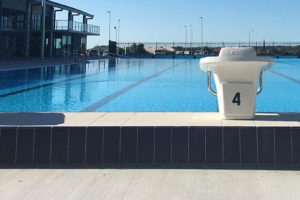 Our systems are custom built for each and every pool.
Talk to us to obtain a detailed quote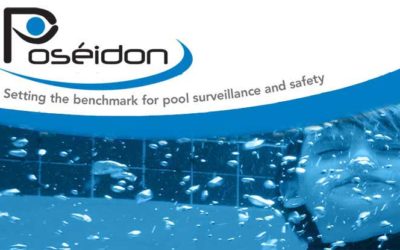 Click HERE to read the Poseidon Drowning Detection Technology for Safer Pools newsletter
read more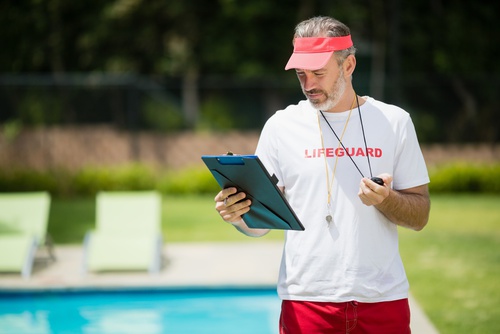 Read what people are saying about Poseidon.
for technology at public pools
"Drowning is a serious and neglected public health threat claiming the lives of 372,000 people a year worldwide"
– World Health Organisation, November 2014
"No one should drown in a public pool" Victorian Coroner, August 2016 in response to the drowning death of a 23- year-old student in a public aquatic centre in Melbourne.
Hello,
Pressure is mounting on communities and government to take action to reduce the increasing number of devastating drownings in cities and regional towns across Australia.
There is an emphasis on supervision, but research shows that lifesavers cannot physically watch everyone above and under the water at all times. Studies also show that lifeguards are only fully engaged in watching the water 50% of the time.
Poseidon was designed to complement the work of lifeguards by providing 'eyes' on and under the water at all times – not some of the time.
You have just 30 seconds to detect and perform a rescue on a drowning person, before their chances of suffering permanent disability or death start to increase exponentially – 30 seconds!
Poseidon technology has been developed to help lifeguards do their job to the best of their ability by alerting them quickly (in 10 seconds) of the exact location of a drowning person.
It has proven invaluable to public aquatic centres around the world, saving more than 30 lives so far.
You'll find Poseidon in over 200 public pools across Asia, Europe, Canada, the USA and Australia.
Talk to us about how Poseidon can help your community too.
Safe swimming,
Dan Kwaczynski
Managing Director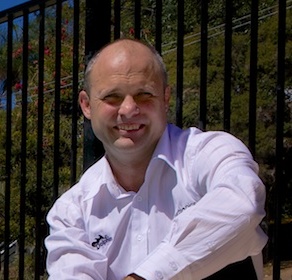 Poseidon proudly recognises and supports the efforts of the following organisations:
Lifeguards cannot be trained to save what they cannot see.
Supervision is the key factor that can help prevent or detect drownings before they become fatal.
In a rescue situation, the industry-accepted 10:20 second rule applies – 10 seconds to detect the person and 20 seconds to perform the rescue – 30 seconds in total.
Research shows that lifeguards only detect inside the 10 second period 16% of the time.
There are a number of factors that contribute to this low rate of successful rescue by lifeguards, including:
Distraction – patrons or staff may be talking to the lifeguards or they may be dealing with another issue
The varying age, health, swimming ability and actions of swimmers in public pools
The number of people in a pool at any given time
Low visibility due to light reflection and agitation on the water surface
A perception that because there is a lifeguard on duty 'the kids will be fine'.
A perception that because a person can swim, they won't drown
People of all ages and nationalities drown quietly and quickly as a result of fainting, blackout, head knocks, lack of swimming ability and many other causes – usually sinking to the pool floor and out of sight within seconds.
Research shows that the rate of successful rescue goes from 16% to over 80% when technology is used in conjunction with lifeguards at public pools.
More than 30 lives have been saved across the world in the past 10 years as a direct result of the use of Poseidon technology in pools.
Detection time of mannequin underwater by lifeguards*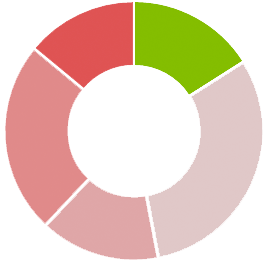 16% – Less than 10 seconds.
31% – 11 to 30 seconds.
15% – 31 to 60 seconds.
24% – 61 to 180 seconds.
14% – More than 180 seconds.
* Jeff Ellis & Associates, 2001 and 2002 study. 682 tests performed.
Detection time of mannequin underwater by Poseidon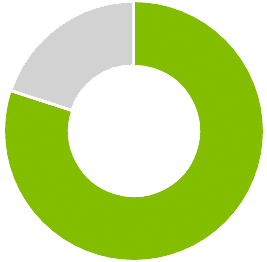 84% – 10 seconds.
(Poseidon average detection performance.)
No matter how watchful and dedicated lifesavers are, they are also only human. It's impossible for them to monitor every swimmer in a pool, at every minute.
But it's vital to reach a drowning victim before it's too late and every second counts.
With its network of cameras analysing activity in a pool, Poseidon provides added layers of protection that complement a lifesaver's vigilance.
---
Warning: The Poseidon system is intended to complement lifeguards, not replace them or reduce their responsibilities or vigilance. Poseidon does not save people from drowning – lifeguards do. Under no circumstances should the presence or use of Poseidon result in the reduction or modification of lifeguard staffing or duties as required by regulation or normal practices
There are some common misconceptions about surveillance and safety at public pools. Can you bust these?
Myth No. 1
Lifeguards have superhuman powers enabling them to watch the pool 100% of the time, even while people are talking to them or they're putting a band-aid on a kid's toe!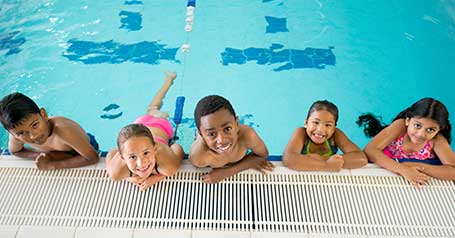 Myth No. 2
Kids who can swim won't drown.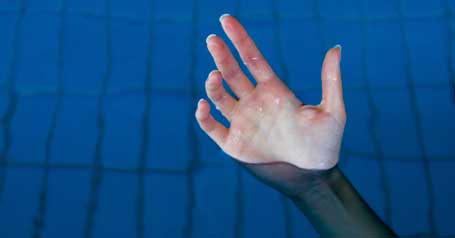 Myth No. 3
People make lots of noise and splash around when they are drowning.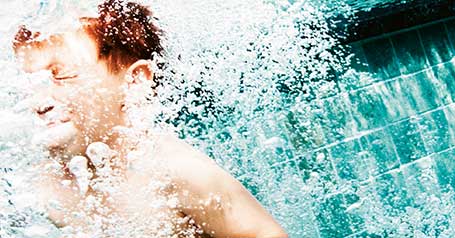 Myth No 4
You haven't officially 'drowned' if you've stopped breathing and been revived, even though you may suffer permanent disability requiring total care 24 hours a day for the next 10 years.
The Solution
Better, faster pool surveillance and detection.
Poseidon is developed and manufactured by Maytronics Limited, the leaders in Robotic Pool Cleaning Technology and Drowning Detection Technology.
Poseidon is the result of an investment of $30 million and 20 years of research and development in sophisticated aquatic vision technology.
It meets all requirements of the draft international standard (ISO 20380) for Computer Vision for Drowning Technology.
$30 million in research and development
5 patents
17 year history
30 + lives saved
Over 200 installations globally
Part of the Maytronics family
Poseidon Drowning Detection Technology is computer-aided vision technology that makes lifeguards more effective at keeping swimmers safe and preventing drownings in public and commercial pools.
Poseidon's precise and detailed lines of aquatic imaging code enables it to accurately detect when a person is in a 'drowning' state as opposed to just being 'still' in the water, leading to the system being activated only in true emergency situations.
It is this precise programming and the time taken to detect a drowning in motion (less than 10 seconds) that has earned Poseidon the reputation of being the best and most trusted drowning detection technology in the world.
Real rescues –
see Poseidon in action
Improved reliability with faster pool surveillance and detection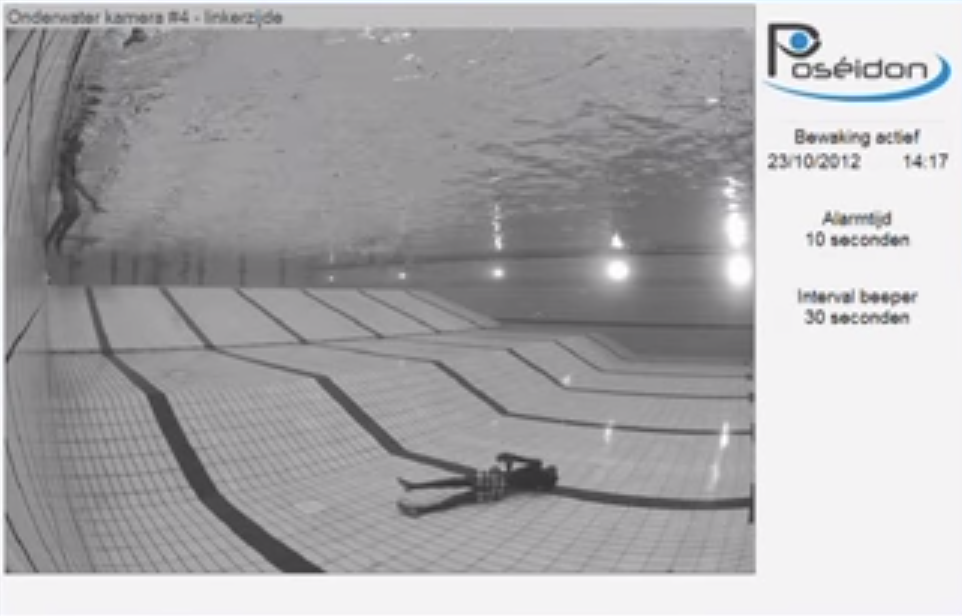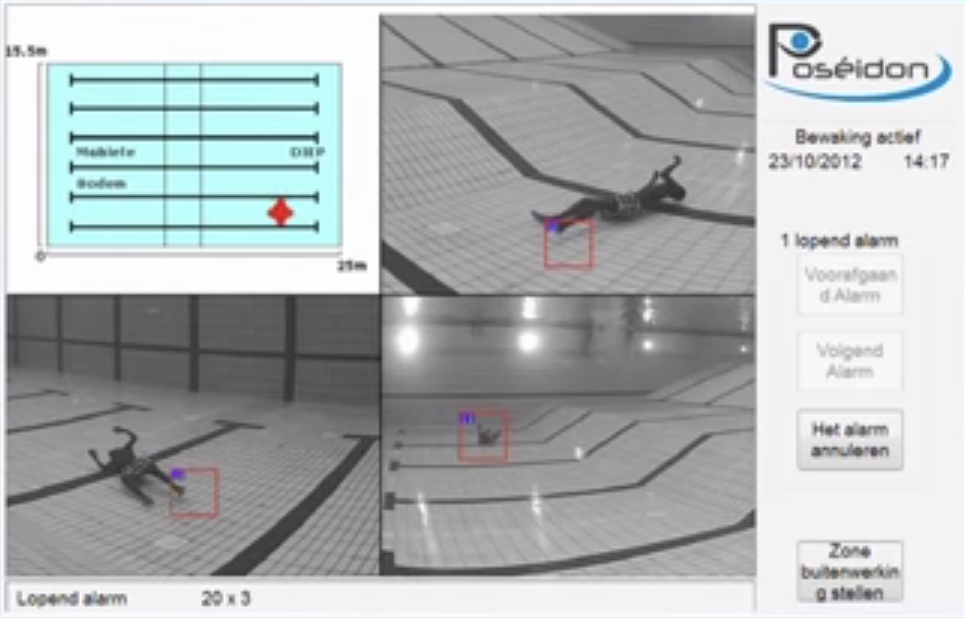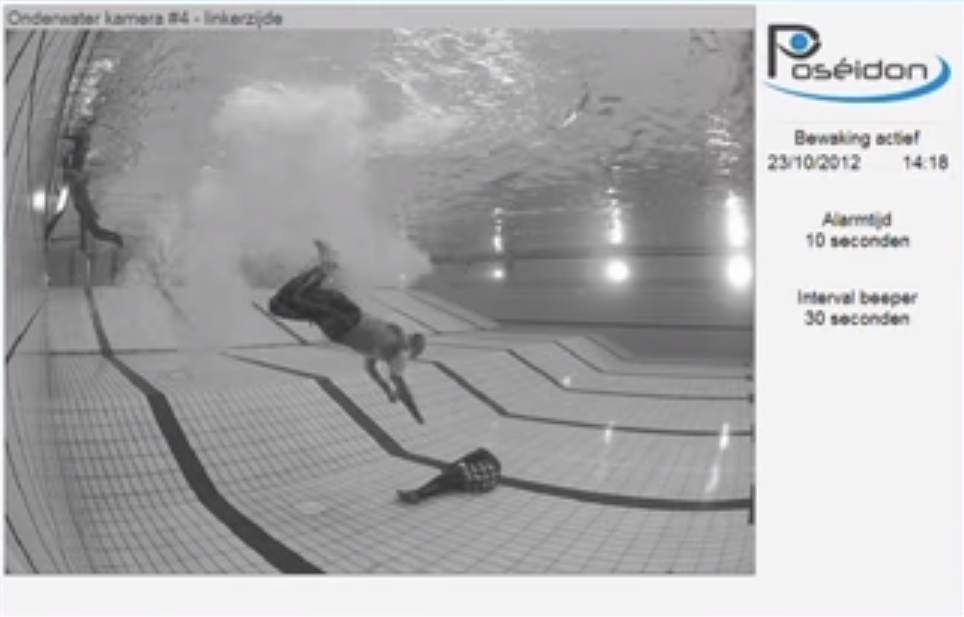 Each Poseidon system is custom built to the specifications of the individual pool.
A Swimmer in Difficulty
Poseidon warns lifesavers on duty, via the workstation and LED display, as soon as a possible drowning is detected.
Cameras
Engineered for the demanding environment of the swimming pool, Poseidon's cameras provide a complete and overlapping view. They can be mounted under the water in the walls of the pool for deep water, or overhead to monitor shallower areas. The underwater units include two high-quality optical cameras with a combined field of vision exceeding 180°. Low-profile and unobtrusive, they are mounted on the pool walls under the surface.
Touch Screen Workstation
A simple user interface allows operators to view images from the cameras and see alerts when they happen.
Central Processor
This unit manages and analyses the images from all Poseidon's cameras, tracking swimmers in real time. When the system detects a swimmer in difficulty, it raises the alarm.
LED Display Panel
Displays in real time the location of the swimmer in trouble and the time elapsed since detection. The panel is visible from 100 metres and constructed from durable, corrosion-resistant and water- resistant materials. It is also equipped with an audible alarm.
How It Works
Click the image to enlarge
Poseidon + Lifeguards = the best surveillance team for your pool
Lifeguards + Poseidon
Technology
Lifeguards
Site Manager only
– no lifeguard on duty
Provides CPR / First Aid
Maintains safe pool environment
– trip hazards, gates locked
Coordinates swimmer skill lessons
Provides on-site rescue
Prevents dangerous behaviour
Differentiates between "normal"
and "suspicious" movements
Provides high level detection of
swimmer drowning within 10 seconds
Provides high level detection of
drowning under and above water
Provides an added layer of protection
in aquatic facility environments
Provides swimmer protection in low
patronage times when lifeguards not on pool deck
Complements lifeguards' vigilance by
providing independent surveillance
(no distractions)
Monitors activities of all swimmers
in the pool at all times
Able to monitor multiple
events simultaneously
Sounds audible alert and gives visual
display of person's location coordinates
Tracks trajectory of suspicious object
Post drowning analysis and data
Poseidon is highly sophisticated technology which has earned five international patents.
By investing heavily in research and development, Poseidon continues to provide the most advanced computer vision technologies to the market.
Mathematical algorithms and over 1 million lines of analytical computer code specifically dedicated to drowning detection in public swimming pools, enables Poseidon to spot motionless swimmers in difficulty below the water surface.
And it's this advanced software that sits behind Poseidon that is the reason why our false alarm rate is significantly lower than other vision systems. Poseidon knows the difference between a swimmer in a 'resting' state and a 'drowning' state – which means you can rely on Poseidon to only alert lifeguards when there is an emergency.
Poseidon meets the International Standards Organisation (ISO 20380) draft standards for computer detection technology (safety requirements and test methods).
With more than 200 installations worldwide, in Europe (France, Switzerland, Belgium, Luxembourg, Germany, Netherlands, Poland, Denmark, Norway, Sweden, United Kingdom), the United States, Canada, Japan, Hong Kong, China and Australia, Poseidon is the uncontested market leader.
Fortunately today, with advances in information technology, artificial intelligence and robotics, Poseidon exists to help poolside lifeguards do their job successfully.
Poseidon is a unique and proven technology, providing non-stop surveillance above and below the water surface, alerting lifeguards when required, so they can save lives.
It's the best surveillance team for your pool.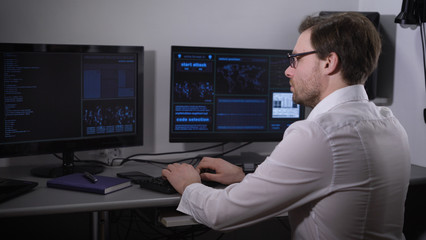 The steps and timeframe to obtain a quote and install the Poseidon system are:
Step 1:
We'll ask you to provide us with sectional drawings and photos – as much detail as you can
Step 2:
Our software and design engineers in France will review the drawings and provide detailed costings and information in relation to a potential install
* Required time: approximately 2 weeks.
Step 3:
If you are happy with the quote and want to proceed, we then conduct a full engineering analysis of your facility and get to work on building your system
Step 4:
System build
* Required time: approximately 6 to 8 weeks, including parts delivery.
Step 5:
System installation on site
* Required time: – approximately 2 to 4 weeks depending on the complexity and number of pools.
Note: pool closure will be required to enable safe installation. Our installations usually occur in the low season (winter) for this reason.
Step 6:
System calibration and testing
*Required time: around 8 weeks. The pool can operate as normal while the calibration is being performed by software engineers.
Cost
The cost to install Poseidon will vary depending on the size, specifications and number of pools. The average cost to manufacture and install the system in a standard pool is between $150,000 – $350,000.
To see if Poseidon is right for your commercial or public pool facility, please contact us.
Poseidon is installed around the world by the Maytronics Group.

Maytronics operates subsidiaries in
Australia, France and the USA servicing all parts of the world.
Maytronics Australia
Servicing Australia, New Zealand, Southern Asia and Southern Africa
Maytronics France
Servicing Europe and Canada
Maytronics USA
Servicing North America
Maytronics Latin America
Servicing South America
Worldwide installations
Click a pin to find out more.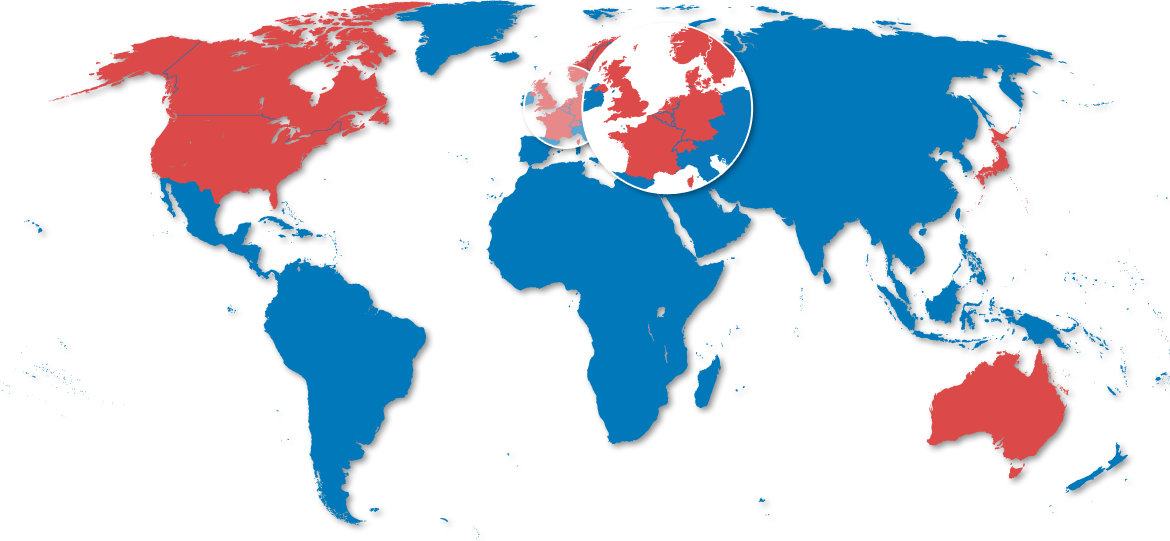 United States
49 installations.


United Kingdom
12 installations.

The Netherlands
26 installations.


Luxembourg
10 installations.




Switzerland
3 installations.



Australia
2 installations.
"The flagship leisure facility of Blacktown City Council, Blacktown Leisure Centre, Stanhope, NSW has been operating since 2003 and has seen over 16 million visitors. It boasts an impressive wave pool, 25 metre lap pool, program pool and toddler pools as well as an extensive dry-side with indoor stadium, gym and a 16-court tennis centre. For the centre, safety is always the highest priority and the introduction of Poseidon drowning detection technology to the aquatics area in 2007 has been an added safety feature, not seen at any other pool in Australia. Proudly supported by Maytronics, this innovative technology can detect a person in the pool who has been motionless for at least ten seconds and sounds an alarm with an audio and light signal. The alarm information, including the swimmer's location and time of detection, are displayed on a wall-mounted LED and on pool-deck monitors. This immediately alerts the lifeguard staff who can respond without delay. In situations of a potential drowning, detection and response times are critical in saving lives and preventing permanent disability. The Poseidon technology helps lifeguards do their job better with quick and detailed information that enables prompt life-saving measures."
Blacktown City Council, NSW
"We installed Poseidon in 2005 precisely for this type of event, as research has demonstrated that no human system can be guaranteed to be perfect. We have a great team of very well trained competent lifeguards and are delighted that the combination of human and technological interventions worked in harmony to avert this life threatening incident".
(Referring to the drowning accident at Blackshots Leisure Centre on the 20th of February 2015)
Mike Baden
"The Poseidon Technology is state-of-the-art and has given us a great second layer of protection in our pool."
Liz Caywood Natatorium
"Based on our in-depth research, I strongly believe technologies like the Poseidon System will always out-perform the best trained human beings because only technology can be constantly vigilant and keep a visual record of what is being monitored. The Poseidon System overcomes the four quadrants of Lifeguard Blindness;
The RID Factor: Recognition – Intrusion – Distraction
Visual Body Blindness, the Ripple Effect
Cognitive Blindness
Internal Noise
In short…We can't teach people to see what they are unable to see."
Dr. Tom Griffiths
"Teach kids at a young age how to swim, but also learn them what the dangers may be in the water, in a swimming pool, in the sea, lakes and rivers. As former member of the Dutch Parliament I have taken the initiative to start a Pilot project for drowning detection systems into public swimming pools in the Netherlands. That was successful and deserves a wide application".
Jan Rijpstra
"We feel as though the system has saved the little girl's life. The pool at the time was very busy. The lifeguards were at full stretch, we can say the extra pair of eyes identified her. This is the first time we've had to use it in the two years it has been installed. Everything worked according to plan."
(Referring to the drowning accident at Bangor swimming pool in 2005)
Brian Adams
"The highest group of drowning victims is made up of children ages 13-17. These people are at your school, using your pool. You must demonstrate to their parents, who entrust you with their care, that you have done everything possible to ensure the safety of their children."
Dr. Thomas Fowler-Finn
"The Poseidon system is an excellent example of how advances in technology can support the work of our pool lifeguards. I believe this technology will play an important part in aquatic life saving in the future."
Rob Bradley
"The role of the lifeguard is a challenging job as they need to educate, supervise and to intervene early to ensure a safe environment is maintained within the swimming pool environment.
The RLSS UK supports the use and development of technology that can aid and support lifeguards role. Technology can put an additional layer of safety in place, supporting the well-trained lifeguard who can rescue and provide first aid in an emergency."
Alex Blackwell
"Absolutely on safety grounds" said Sammy McClung when he was was asked if he would do install Poseidon again.
Sammy McClung
"Back in 2004 the twin objectives were to install the Poseidon system to improve safety standards (by providing a back up to lifeguards) and to make the project self-financing within 5 years. The financial objective had been achieved, but more importantly the success of the Poseidon system in improving swimmer safety has now been demonstrated".
"The net saving was £48,000 in the first year, resulting in a two-year payback"
Expert in pool safety and worked with Impulse Leisure on the installation of the Poseidon system.
Peter Mills
"We currently consider the Poseidon System an essential tool in the prevention of drowning accidents. That's why we decided to equip our site with the system and integrate it in our quality approach."
Benoit Pujol
"The Poseidon System helps give me piece of mind knowing that we have a computerized back-up to our already high-performing lifeguards. Having the Poseidon System ensures that we have video evidence supporting the prompt response of our staff to patrons in need of assistance."
Shawn P. DeRosa
"As a committed advocate for drowning prevention I am only too well aware of the limitations of safety systems that rely solely on human attention. These limitations are clearly evident in the number of drowning incidents that continue to occur despite continual public awareness campaigns and sometimes despite the presence of well trained and attentive lifeguards being on duty.
Like in other areas of injury prevention, such a road safety, the development of technological solutions to improve safety systems can have a profound impact on the number of fatalities and injuries. It is for this reason we are proud to be working with Poseidon as the leaders in the development and implementation of drowning prevention technology."
Michael Morris
"Automatic systems that help detect drowning accidents such as Poseidon provide essential assistance and are a determining factor in improving safety."
Professor Mollard
"The use of modern technology – like a drowning detection system – as a tool and in addition to existing structures can increase safety in swimming pools"
Dhr. mr. Evert-Jan Hulshof
"Very convincing, that extra monitoring works"
MD PhD Joost Bierens
"We need to take advantage of every opportunity to improve safety for our members. Poseidon technology sets a higher standard of care. Installing this system in each of our pools can't be measured in dollars and cents. It's the right thing to do, and it's priceless if it helps to save one life."
Ed Munster
"This is a safety measure that we have taken to offer another layer of protection for all of our members. With the increasing number of children and families visiting the Y, we feel that installing the Poseidon system is another measure that we have taken to ensure that our children participate safely and thrive at the Y."
Merv Bennett
Sharon Washbourne is determined to see warning signs applied to every pool stating "No Long Breath-Holding" and wants to see Hypoxic Training banned in Australia and encourages all swimming facilities to install a POSEIDON drowning detection alarm system to swimming pools.
"We are now on a mission to help prevent avoidable drowning deaths from shallow water blackout through awareness and education, as Jack's death was totally preventable had we been aware that this practice we all do or have done was so dangerous". Shallow Water Blackout affects people who can swim and not the people you would imagine.
Our local public pool in Blacktown has been fitted with a POSEIDON alarm system and we've seen it in action, "the alarm is sounded after a swimmer has become still after 10 seconds underwater and every second counts when someone is drowning. "I want to see every pool have one of these fitted, even if it saves just one life per year, that's a family not suffering the loss and heartache we now face, when it was totally preventable."
(SWB was formed after the sudden and unexpected drowning death of 12-year old Jack MacMillan in January 2013. Jack drowned in just 1 metre of water in his back yard pool whilst holding his breath underwater)
Sharon Washbourne
"Technology has now been developed for the swimming pool environment with the primary objective of alerting parents or lifeguards when a drowning incident is occurring. The primary benefit of this is to minimise the time that someone is drowning. This is vital because the longer someone is drowning, the higher the chance of death or permanent disability. … [Poseidon] will contribute to faster rescues by lifeguards and heighten the safety in swimming pools."
Eng Teck Chan
Media and Resource Centre
Welcome to the Poseidon Media and Resource Centre.
Drownings are preventable and that's why we're working to raise awareness of the need for increased surveillance through the use of technology that is readily available today. Here you'll find industry reports, media releases, community campaign initiatives, blogs and general information from around the world. Please contact us for further information: